Tara at the Inn
This is what I do. This is what I love. Taking care of these animals, your family and mine everyday. Thank you for letting your fur baby stay at The Cat's Meow Inn!
Our Condos
This is a view of our inn, with some of our happy guests! Note that each condo is about 3-1/2 feet wide, 4 feet deep, and 5 feet high, in addition to an 18″ storage compartment underneath. Each condo has 3 levels, a food and water dish, and a soft bed that is cleaned after each guest leaves. Eleven of our condos are window units with their own perches.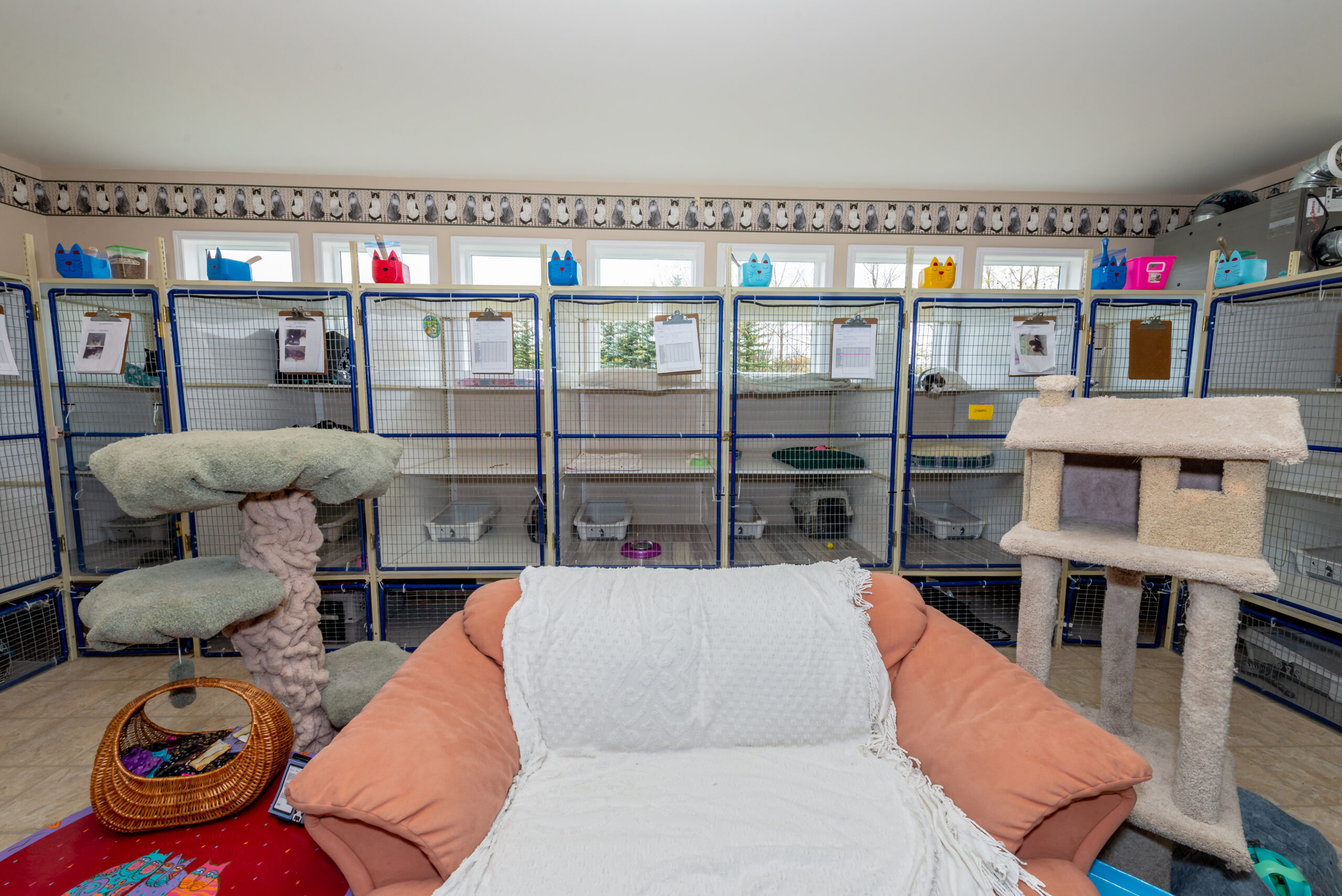 Rest and Relaxation
There is also a common area for cats to play under our supervision. The cats come out to play a minimum of twice daily. To enjoy the cat trees, bird watching, relaxing on the couch, playing on the cat wall or hanging out on the desk. Give us a call for more information today!